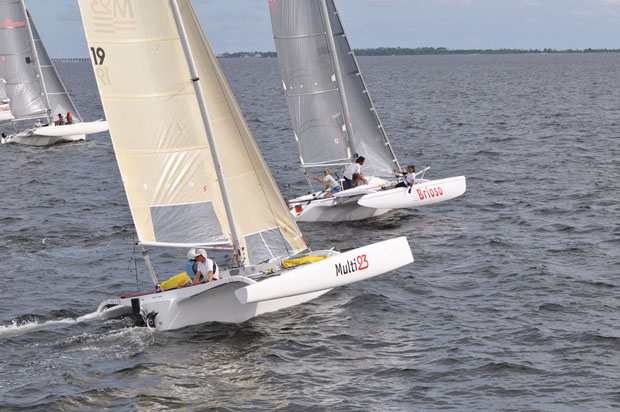 LOCAL KNOWLEDGE
Local knowledge is where we like to support our local racers on the west coast in sunny Southern California. This weekend is a fun event for multihulls starting this Friday and sailing to Cat Harbor in Catalina. The turnout is great (we hear 26 boats are already signed up), the competition is fierce and the fun on the island is more than fun! We love how easy it is to enter too. Below is the SI's and NOR's all rolled up in a simple email. Check it out below, enter and have a great time on the Island!
Indian Summer Splash by MultiMarine
Open to all multihulls, this year's Summer Splash will be Sept. 16-18, which does not interfere with any major holidays! So no excuses! It will be a special year because we have rented the ex- Cal. Yacht Club facility at Cat Harbor for the whole weekend, which means we have our own area, picnic tables, private dinghy dock, bathrooms and BBQ.
The entry fee is the same as every year but because the facility was pretty expensive, there will be no free T-shirt included in the $75. fee. If you want a t-shirt, then please include $15. for each one. You an enter by simply e-mailing me : [email protected], include your name, the boat name, type, contact info., and t-shirt request.
There will be two starts……one at "Angel's Gate" and one at Marina del Rey. Please state which start you are going for. Questions ?  Call me @ 310-821-6762 or e-mail me. The dinghy race this year will be a LeMans start from the CYC dock to the beach…get your arms in shape !!!!!
Hope to see you there!
Mike Leneman
Multimarine