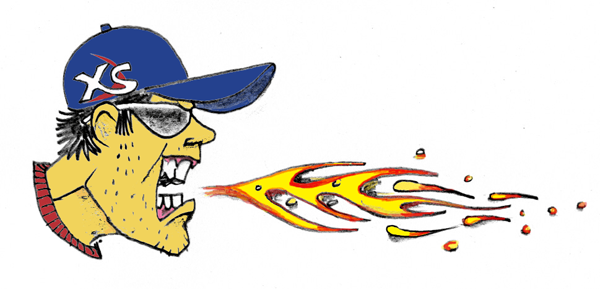 XS BLOWHARD RANT – The penalty for the AC45 modification against ORACLE USA seems extreme. The team already gave up their AC45 World Series title for something that most the crew and team was not aware of.  The XS Blowhard agrees to discipline ALL the persons at fault and to take away the races that the illegal boat raced in…but that should be it…end of story.
Why should the entire ORACLE team be penalized TWO races in an entirely different event for actions of a few, without their knowledge (as the jury statement claims) in a previous event? See below statement from the international jury:
"Only a handful of individuals were involved, and that all members of senior management of ORACLE TEAM USA — including skippers Jimmy Spithill and Ben Ainslie, CEO Russell Coutts, General Manager Grant Simmer and Shore Team Director Mark Turner were not aware or involved in any way."
And also the timing… the decision just 4 days before the race? They were informed a month ago about the allegations. What took so long to make a decision of such importance?
The XS Blowhard says the jury needed to act faster and in the end, they got it wrong, for penalizing ORACLE Team USA two races in the upcoming AC. What do you think? Email us your opinion at [email protected].