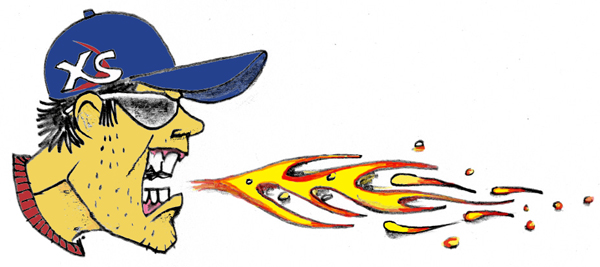 VENDEE GLOBE OPINION – OK…this is how the XS Blowhard sees the Vendee Globe.  Yes, some of the best sailors in the world with true grit compete in the Vendee.  But the XS Blowhard would like to see a new sailing event to test old fashioned seamanship like the old days…as if there were no satellites.
How about an around the world race with no technology except video cams to catch the action?  Today, it seems as though humans are onboard only to repair the robot sailboat… that through today's amazing technology with electronics, satellite  navigation, auto-pilots and weather information that sailors are onboard just for the ride…it's just too easy!
So what do you think?  Think the XS blowhard is living in the past or is there a need for an old fashioned 'Iron man/woman' around the world race like they sailed in 1968 when it all began?  The XS Blowhard would allow high tech boats like 100-foot modern day multihulls or monohulls but take away the electronics, satellite navigation, weather information and even modern day auto-pilots.  Let the XS Blowhard know your opinion…  email us at info@xssailing.com.