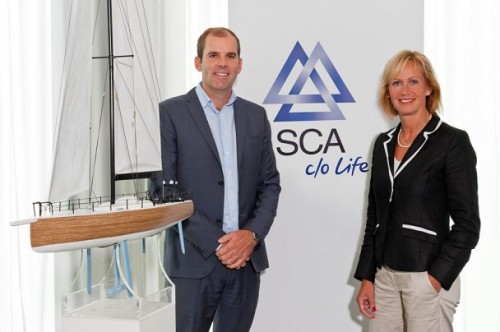 VOLVO OCEAN RACE – The Volvo Ocean Race will feature an all-female team for the first time since 2001-02 after global hygiene and forest company SCA announced they would enter a women's crew for the next edition in 2014-15.
The team, which will sail with an international crew, are the first to announce an entry for what will be the 12th edition of the race, starting from Alicante in the second half of 2014.
The all-female challengers are the first team to confirm an order for the new 65-foot one-design boat, details of which were announced by the race in June.
The new high-performance boat is being built by a consortium of boatyards in the United Kingdom, France, Switzerland and Italy and will make it significantly cheaper for teams to mount a competitive campaign.
The Volvo Ocean Race will ensure a minimum of eight boats are built, with the goal of getting between eight and 10 teams on the start line for the 12th edition of the race. The first of the boats will be finished in mid-2013.
The new design puts less of a premium on physical strength, and means all-female teams should be competitive in the race, which is one of sailing's Big Three events along with the America's Cup and the Olympics.
"I'm very pleased to see a women's team back in the race," said Volvo Ocean Race CEO Knut Frostad. "The lack of women in the last few editions of the race has meant we haven't been representing half the population of the human race.
"I'm also delighted to welcome back Sweden, which has a rich history in the Volvo Ocean Race. This is extremely good news."
Under race rules, all-female teams will be able to race with two extra crewmembers.
Richard Brisius, who competed in two editions of sailing's toughest challenge, will manage the team for Atlant Ocean Racing, who have two previous Volvo Ocean Race victories behind them with EF Language in 1998 and Ericsson Racing Team in 2009. MORE STORY