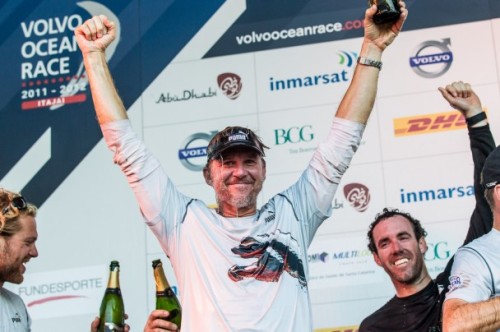 VOLVO OCEAN RACE – After more then 7,500 nautical miles of racing from Auckland, starting with a first-night battering as bad as any in the race's history and on through brutal conditions in the Southern Ocean and around Cape Horn, PUMA's Mar Mostro crossed the Itajaí finish in brilliant sunshine at 16:09:51 local time (19:09:51 UTC) to take their first victory of the 2011-12 edition.
Telefónica crossed at 16:22:29 local after their comeback came up just short.
Both PUMA and Telefónica received heroes' welcomes with an armada of spectator boats up to a hundred strong escorting them for the final 10 miles to the finish.
Ashore, crowds lined both sides of the river leading to the race village, where thousands more cheered and waved as the crews arrived at the dock.
Skippers Ken Read and Iker Martínez each paid tribute to the warmth of the welcome their teams had received.
"This is amazing," Martínez said on the dock as he waved to the cheering race fans. "So many people here for our arrival, such a surprise and such an honour." MORE STORY