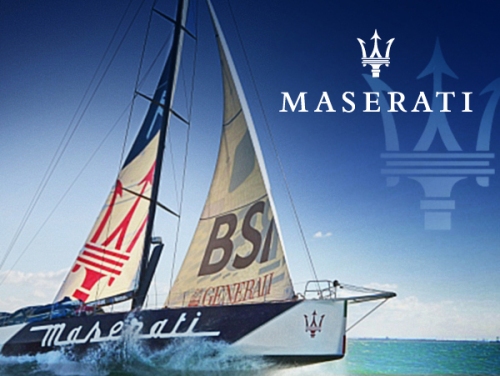 SPEED SAILING – This morning at 11.50 am GMT (7.50 am local time, 1.50 pm Italian time) Maserati reached the Ambrose light station in the New York Bay, destination point of the Miami-New York record attempt.
Giovanni and his team decided non to ratify the Miami – New York record with the World Sailing Speed Record Council, even if there still isn't a time reference for monohulls. This because of the adverse weather conditions (tropical storms, sudden blasts, windless zones) that Maserati came across during the route.
"We have decided not to ask a ratification for the Miami-New York record attempt, even if a time reference for monohulls doesn't exist. Our result turned out to be below our expectations, and it doesn't match with the performances of a boat as fast as Maserati is.
When we set sail for the record attempt we knew that the weather conditions were not ideal, but we didn't expect them to be so adverse. With Maserati we can do much better than this. In the next days we will wait for the right moment to attempt the New York – Cape Lizard (UK) speed record and, weather permitting, we will try again the 24 hours speed record. It's going to be hard but we can make it."
Giovanni and his team on board of Maserati set sail from Miami on March 22 at 6, 28′, 16" pm GMT (2, 28′ 16" local time, 7, 28′ 16" pm Italian time).