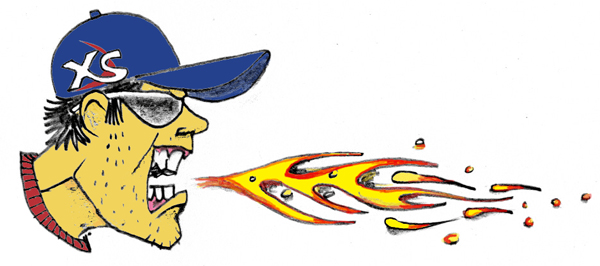 RACING RULES- Here is the answer from yesterdays rules question.
Whether the flag is displayed conspicuously depends on a number of considerations, such as the place on the boat from which the flag is displayed, its proximity to other objects of the same or a similar color and, the size of the flag in relation to the size of the boat. On a 40-foot boat a 2″ by 8″ flag is too small to be conspicuous. In this case, the flag's proportions also detracted from the conspicuousness of its display.
Since the requirement of rule 61.1(a) that the flag be conspicuously displayed was not met, the protest committee, acting under rule 63.5, should have found that the protest was invalid for that reason, and closed the hearing. The protest committee's reason for finding the protest invalid is incorrect. Leading Lady's appeal is denied, and the decision of the protest committee is corrected as described above.