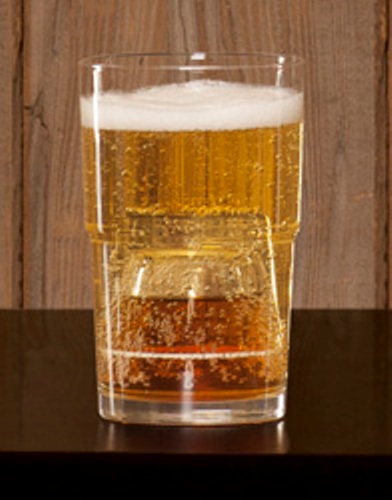 AT THE BAR– The Hammerhead
1 part Sailor Jerry (in shot glass) Beer of your choice
Glass: Shot glass & highball
Method: 1. Turn highball glass upside down and push a shot glass of Sailor Jerry up inside. 2. Turn the highball over carefully and the shot will sit in the bottom of the glass, upside down. 3. Gently fill the glass with beer until it covers the shot glass. 4. As you drink from the glass the Sailor Jerry will slowly be released into the beer!