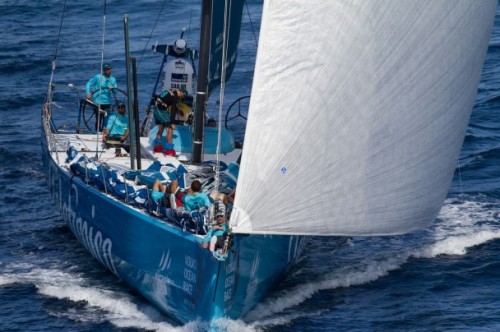 VOLVO OCEAN RACE – The international jury have confirmed their scheduled protest hearing involving Team Telefónica will take place in Itajaí on Wednesday, April 18 at 1800 local time (2100 UTC).
The independent body of rules experts chaired by ISAF international judge Bernard Bonneau scheduled the hearing — which concerns an alleged breach of 5.2.2 of the notice of race — after receiving a report from the head of the race's measurement group over the sails carried by Telefónica during Leg 4 from Sanya to Auckland.
Under race rules, each boat is required to carry on board one storm trysail, one storm jib and one heavy weather jib, plus a maximum of seven other sails, made up of a maximum of one mainsail, two headsails, three spinnakers and one staysail.