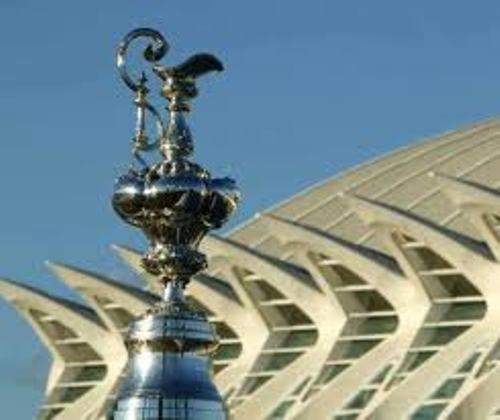 AMERICAS CUP – Charles Schwab today announced a sponsorship of the 34th America's Cup, becoming the official investment firm for the America's Cup World Series events in San Francisco and the Louis Vuitton Cup, America's Cup Challenger Series, and America's Cup Finals in 2013. Over the next 13 months, Schwab's founding city of San Francisco, Ca., will play host to the high-profile international competition and its millions of fans.
"Investing and sailing require a similar mindset, including the need to have a strategic plan and the discipline to keep focused on the future," said Laurine Garrity, chief marketing officer with Charles Schwab. "We are excited to be part of this prestigious event in our hometown, and look forward to hosting the America's Cup competitors and fans over the next year."
Schwab works with investors through its 300 branches, service centers and robust online offering and the firm's focus on the importance of investors having a plan is reflected in its work with clients. Through the end of July 2012, Schwab has conducted approximately 355,000 face-to face interactions with clients, delivered 12,400 complimentary consultations, and assisted more than 26,000 clients with their planning needs. Assets in Schwab's growing advice programs stood at $118 billion as of July 30, 2012, and the firm is adding on average more than $1.5 billion in new assets to these offers each month of 2012.
"When San Francisco was announced as host city in 2010, Schwab registered their interest in partnering with the America's Cup. Through our discussions, we have realized our objectives align and we are delighted to welcome them as a member of the America's Cup family.  We are proud to see another blue-chip company join our growing team of partners," said Stephen Barclay, CEO of the America's Cup Event Authority.
Schwab will be hosting events at America's Cup venues and Schwab branches throughout the San Francisco Bay Area and will have a significant brand presence during America's Cup events, including the opening event of the 2012 AC World Series in San Francisco from August 21-26, 2012.