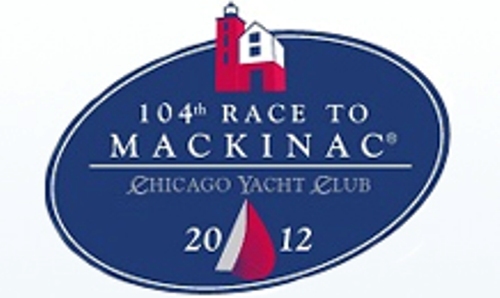 CHICAGO – MACKINAC RACE – We are happy to announce that our Race Tracking portal with Yellowbrick is live.
Our tracking team, under the leadership of Vice-Chair of Technology Jim Murray has been hard at work all year on this project. Thank you to Jim and his team for their support and diligence. You will find the link to the Yellowbrick tracking site at the bottom of this email. The link on the Race to Mackinac Homepage is also live now.
A few things you should know about the Yellowbrick tracking portal:
1. Browser Compatibility: We recommend that you use the latest generation browser available to view the tracking site on your computer. (e.g. Internet Explorer 8 or newer; Firefox; Safari; Google Chrome). Use of older browsers may lead to unpredictable results.
2. Flash Compatibility: The Yellowbrick tracking platform operates on an Adobe Flash platform. Because of incompatibilities between Apple's iOS products and Flash, the portal will not work on iOS (e.g. iPad, iPhone, Apple touch). For this we recommend that you download the app from the Apple iTunes Store. There is no charge for the Yellowbrick app itself. The 104th Race to Mackinac Race subscription data can be purchased for $2.99 (one purchase provides the race for all the iOS devices on your Apple Store account). You can buy the race subscription from inside the app. A similar App is available for Android devices in the Android Store. The text leader board in both of these apps is the lowest bandwidth option to view tracking on a mobile platform. Please note: Live data will not be available in the app until after registration starts on July 19th.
Remember, the tracking service is provided solely for entertainment purposes. It is not intended as a safety resource in any way. Like any technology platform, tracking is a dynamic entity and may be susceptible to challenges such as the stability and speed of your connection to the internet or the hardware through which you are experiencing it. This includes the wireless carriers and the 3G or 4G connections in different parts of the lake, where we all know coverage can be spotty at times. There is also the third unpredictable susceptibility – user error. In the event that you experience technical issues, you may reach out to the Yellowbrick technical support team directly. There may be limitations to what they can do for you based on the three susceptibilities described above., but they will do their best to help.
Back for the second year: We will have our committee's own Winn Soldani doing color commentary via social media. Winn brings years of experience racing the Mac to the table and provides a great voice for the Race. This again is a courtesy and may be limited to the time that the race is underway. Please follow the Race to Mackinac on Facebook or Twitter to receive Winn's commentary on the Race.
To access the tracking link directly visit: http://yb.tl/chicagomack2012
To access the Race to Mackinac Home page: http://www.cycracetomackinac.com